It's now about half as expensive to be a homeowner than it is to rent in the United States. That's the conclusion of a new study by Zillow, who found that renters paid an average of 29.9% of their monthly income toward rent, compared to an average of 15.3% for homeowners That's big news considering the average percentage of income to pay a mortgage and own your own home was 22.1% from 1985-1999, the period before the real estate boom and subsequent crash. And while the numbers point to the fact that owning a home is cheaper than ever, renters have seen a steady and dramatic increase in housing expenses, up from a historical average of 24.9%.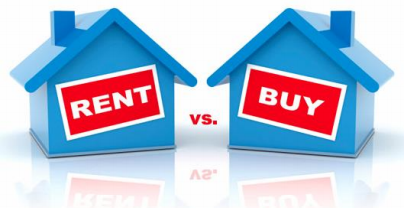 There are several factors that contribute to this affordability gap between owning and renting, now the biggest ever.
During the recession, millions of homeowners lost their residences to foreclosure or short sales, pushing increased numbers into the rental market and supplying upward pressure on rents. Tightening lending standards, low wages, and lack of consumer confidence kept them out for a few years.
Steady demand for rentals has allowed landlords to keep raising the cost to live in their properties.
Since 2009, when the average national rent was approximately $1,020, rental prices have increased by 5% per year, until now the average American renter pays around $1,200 per month.
There are now 43 million rental households in the United States, totaling about 35% of all homes, the highest level in over a decade.
Currently, half of all U.S. renters pay more than 30% of their income to rent every month, which is the accepted barometer for housing affordability. That's a marked increase from only 18% of renters paying more than 30% of their income a decade ago.
What does this all mean? With renting more expensive than ever – twice as much as owning a home for many Americans – interest rates low, and the return of low-money down loans, there's never been a better time to own your own home, and save a lot of money in the process.