WHAT IS CONSIDERED A GOOD CREDIT SCORE?
The scoring system used by FICO (the Fair Isaac Corporation) is most popular. FICO scores range from 300-850 and a 680 is considered good and above 720 an excellent credit score.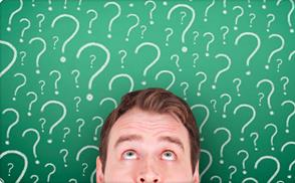 WILL PAYING OFF DEBT AND CLOSING CREDIT CARDS HELP MY SCORE?
Most of the time it will help. But while it's always prudent to pay down debt, if you close a card that has a high available balance but low debt or a long, good history of on-time payments, yours core might actually decrease. I've had my credit pulled several times while shopping for a loan. Will that hurt my score? The credit bureaus understand they you'll want to "shop around" for the best mortgage or auto loan or credit card. So if you have inquiries for the same type of loan for a 30-day period, they usually only count it as one, and your score won't be affected.
WHAT IS THE IDEAL DEBT RATIO TO GET THE BEST CREDIT SCORE?
As a general rule, you're advised to keep all of your account balances and revolving debts below 30% of your available credit. But studies show that you'll want a credit utilization ratio of 10% or less to achieve a credit score in the high 700's or over 800.
YOUR SCORE IS CALCULATED BASED ON THESE FACTORS:
30% Credit utilization. 35% Payment history. 10% Mix of credit. 10% New credit. 15% Length of credit history.
HOW WILL A 30-DAY LATE PAYMENT HURT MY CREDIT SCORE?
If you pay late, your score will typically drop anywhere from 80-100 points. But you definitely want to stay away from a 90-day late, which will cause major, lasting damage to your score.
WHAT HAPPENS IF I COSIGNER FOR A LOAN AND THE OTHER PERSON DEFAULTS?
If you co-signer for a loan for someone, you assume the responsibility to pay the debt. If the other person fails to pay or even misses a payment, your credit score will go down and the creditor will pursue you to repay the debt. 2
IF I HAD A BANKRUPTCY, FORECLOSURE, OR SHORT SALE, IS MY CREDIT RUINED FOR LIFE?
Not at all, since most delinquent items will report on your credit report only for 7 years before falling off, though bankruptcies do stay on your report for 10 years. But even with a foreclosure or short sale on your credit, it's now possible to qualify for another home for a couple years or less if you rebuild your credit.
DO I HAVE TO PAY TO CHECK MY CREDIT SCORE?
No you don't, because you're eligible to receive a free copy of your credit report once a year from each of the three major bureaus. But be careful of all the offers for free credit reports and scores, which usually are just tricks and will cost you or be incomplete.